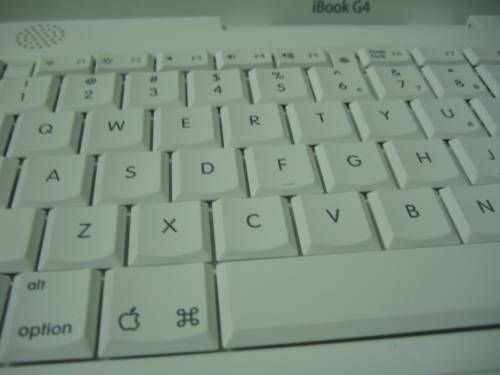 After a night of illegal street racing, I had to get up early for my driving lessons. Apparently you need a license in order to buy a car and drive it really slow. After eleven lessons I can drive the car at 40 kilometers per hour. Any faster an the teacher flips out (like a ninja) and goes ballistic about rules and offensive slash defensive driving. No stopping at the red lights.
I got the ibook laptop - finally. Bone stock, apparently the apple store could not add the upgrades I wanted so I am stuck with it default. All I can say about it is that it is white. Very white like michael jackson standing naked in snow. It works, nice pretty macintosh interface and it glows in the dark. In fact, it glows all the time. Smallest, cheapest one I could get. You still owe me 250 dollars. White, very white.
I listen to a wide variety of music. At any one point in a day I can go for 4 hours on pure Jazz, Blues, and House. A select amount of Trance, Techno and Pulse. Techno helps me think. Sometimes I like Salsa, Latin and Percussion, reminds me of when I went to New York and saw all the hot Puertorican single mothers. I listen to Reggae, Dancehall, Lovers Rock, Ska and Rock Steady but when you live in Jamaica its like everywhere.
permanent link. Find similar posts in Logbook.