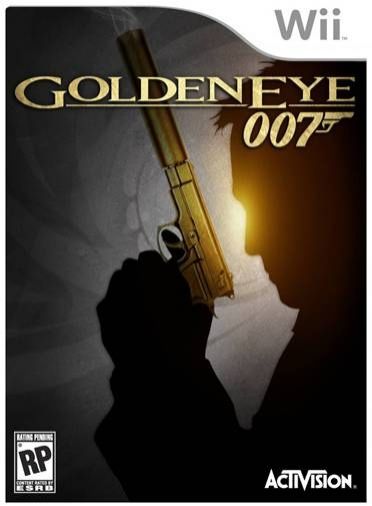 Firstly let's just say that the game looks bueatiful the single player is definately pushing the wii. Pushing it so far that it results in frame drops when the on screen activity gets heavy. But the jungle stage is a site to be seen.
However the online multiplayer is a slow 30 frames per second and is littered with double kill bugs - maybe its just me but it is very annoying to shoot somebody is the head get the kill, only to have them kill you at the same time with a shotgun. This happens multple times in a single match.
On the plus side the game features accolades which are an indication of how well or how badly you did in a match, things such as Professional, COD Master, . Too bad there is no way to see those gained by your teammates or enemies.
A smart watch with lasers is much cooler than a smart phone with WIFI!
The single player is above average, nothing spectacular but as good as call of duty. It basically IS call of duty. I give it a 8 out of 10. There is fun to be had. Multiplayer is poor but the single player is worth a play through. Doesn't live up to the memory of the N64 game. It looks better that COD:WAW but does not play better because of its low framerate. Rent or borrow first. Not a memorable game, certainly not worth keeping in your collection.
The Online Multiplayer
Besides the fact that the gameplay is a laggy 30 frames per second the multi player maps have some of the most illogical designs that I have seen so far in a FPS video game. The major culprit in this stage called archives in which the map is design as a maze, the stage is a 2 storey building which has no sense of symmetry or logical architectural design. I know this may be over the head for most layman but some of the stages in this game are practically impossible to memories because of the random placement of staircases and walls in little rooms that serve no logical purpose in a building.
The Single Player Campaign
Once you complete the game on notice the first time, you will probably no want to play it again unless you bought the game and have nothing else to play. You can always go for the time trials or the 007 Classic difficulty but these modes are pointless because enemies that appear out of hidden walls and bottleneck sections make doing a quick run through more of a chore than a exercise in skill. The single play is roughly 5 hours and has no gadgets besides a smart phone and some quick time events which are often pointless distraction. There is this one point where I actually had to go online to figure out to escape a helicopter sequence because of a poorly placed button. In general its a mixed bag
permanent link. Find similar posts in Technology.