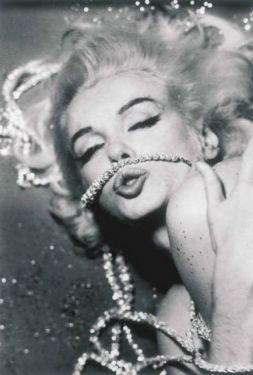 This morning I looked in the mirror and saw an irreversible bulge on my back coming around onto my waist, aka fat. I once saw a gift card saying Happy 40th Birthday, on it there was a picture of a woman brushing her teeth and her bottom jiggling. So the more years you add, the more jiggling and bulges you get.
Now men don't have a think to worry about, the older they get they better they look, some of them at least. They will also go further by asking you what you are worried about and why as a woman you are worrying about the bulge on your back. Hypocrites, hmmm, they are the same ones who trade you in for a newer model once that bulge makes its way to the front. Oops now you have a belly, a paunch is only cute in men.
Now you may all say I am paranoid but hmmm why do all my exes have new girlfriends 5 years younger than me or more. Go figure. Mind you, I am sure I will be a fabulous 40 year old when I get there, but it will still be 40 and you can only get horny young toads at that point, wanting to spend your money.
When I was 19, I was skinny, cute and broke. Now that I am older I'm far from skinny but gorgeous and not broke. So I'll take Fat and Glamorous for a $1000 Alex.
permanent link. Find similar posts in Logbook.