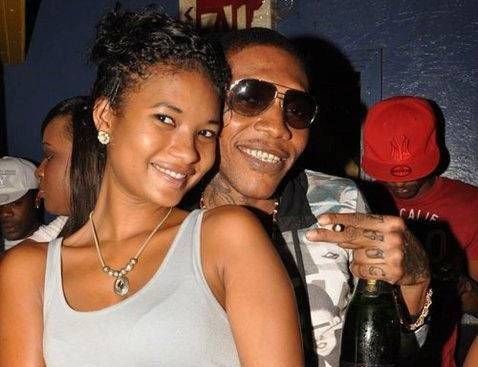 I was going to leave this topic alone because I thought that it would not last as long as it has. I seem to have lost touch with the gritty underbelly and attention span of the common man. Now as many of my fellow, more serious writers have pointed out, Vybz Kartel is on the scene (again!) and he is eroding the very fabric of Jamaican culture with his Cake Soap. Truth be told "Bleaching" has been around since the beginning of time, since Toots and the Maytals "Monkey Man", and Mr Lexx was singing Monkeys Out. Now "Cool like mi wash mi face wid the cake soap" has become the tag line for what seems to be countless discussions about Proactive, Foundation and the now infamous Cake Soap. It all started with the song: Straight Jeans And Fitted back in the summer of June 2010. I definitely thought the song was going to become exceptionally popular, (I even made it one of my songs of the year) but I could never have guessed how.
Now on to the bleaching topic;
Back in the 90s, bleaching in dancehall music was mostly focused on women since back then the obsession was about being a browning. As I have mentioned before dancehall is a mish-mash of things happening in the country at various point in time. In dancehall there is never one thing going on, it is a constantly changing medium. If it is corrupting our youth is a matter of opinion and more so "perspective", because in this day and age nothing corrupts our youth more than failing high school math and not getting a good job so that the major banks in Jamaica can rape them with service fees. Improving customer service tastes good if you cook it with some butter.
Nothing in dancehall ever stays around too long, (and it never goes away forever) because as a people Jamaicans are dynamic, easily distracted and talented people (well most of us). We love our black women. I heard albums by musicians in America a full 3 years before the record labels decided to release it as a "new" album, such is not the case with dancehall, because it is much harder to stay relevant if all your music is 3 years old. And you have to face it, some people just are not relevant - AT ALL. Rnb I'm looking at you.
As I write I am trying to decide whether I should keep on the topic of bleaching, brownings or general dancehall music because anything that bobbles to the top of dancehall music is more than just "music". It is a means of documentation, a writing on the wall. Dancehall runs the range of social topics such as Crime, Volience, Homophobia, Vanity, Money, Spirituality, Promiscuity, Sexually, Infadelity, Money, The Police, The Government, Dreams and more issues than I can even think up to list or even Ian Boyne can cover in a 5000 word article. Truth be told, most of us would rather avoid anything to do with these issues because they are either too difficult to solve or we do not care as long as they are far from our gully side. Because of the sensitivity and helplessness of these issues what results is controversy. I was was on the bus and a 5 year old was trying to beat me in a staring contest and upon failing proceeded to give me "the finger". I was SHOCKED! I wondered where she learned that - must be the dancehall music.
Dancehall music goes hand in hand with controversy. I would go as far as to say that the best Dancehall music is the most controversial. Of course that last sentence is written purely to invoke thought on the part of the reader because in Jamaica - most people will ignore anything that is not staring them in the face or overcharging them. I have explained to people that at some level, Dancehall is a competition of controversy, you can see it in the dancing, the lyrics, the money, the parties - EVERYTHING. Staying controversial in dancehall is a tricky tight rope to walk. You have the uptown people on one side, the government and the police and the Broadcasting Commission on the other monitoring and regulating the industries, balancing the interests of consumers, the industries and the creative community in implementing public policy and law. It is a tricky game of cat and mouse.
Now what is the point of all this text and links? I am not sure really because people will always have personal bias towards certain things and all the advertisement on television will still have a browning wife, a strong black husband and 2 cute chinese-australian children with curly hair. The path to knowledge, wisdom and understanding is a long, expensive and dangerous road to travel. As I get older things may change or they may stay the same but one thing is for sure: Dancehall and Jamaican Music will always be around and will always be controversial. Naw watch no face. photo source
permanent link. Find similar posts in Blog Jamaica.