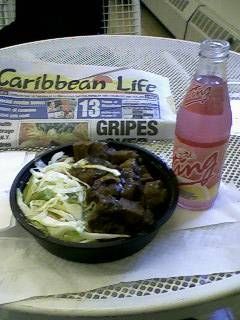 sorry. it's a cell phone pic. I understand if you reject but I had no idea I was going to treat myself to such a delightful lunch.
The rice is under there somewhere. I told the lady to go easy with the carbs.
permanent link. Find similar posts in Food and Eats.