written by yard Man, 2004-Apr-3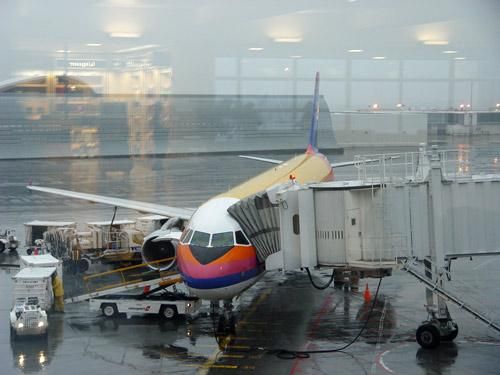 March 6th, 2004 - Air Jamaica 010 before departing New York, JFK Airport - This was the flight we had to take to MBJ because the day before JM014 was cancelled due to fog in NY.
dem tek care a wi still, put wi up in a hotel fi deh night.
Air Jamaica deh best hairline to Jamaica.