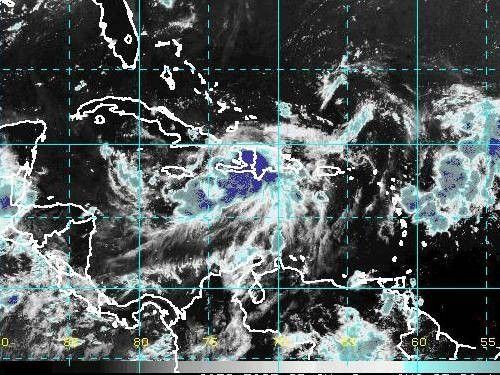 After yesterday's question somebody in the government decided to start hyping Gustav (the clouds over Haiti) as a hurricane. I hear people buying up groceries and battening down windows. Dem clouds been over there for like a week. You'd think people know what a hurricane looks like by now.
I hope the OUR is looking into those JPS billing problems as of recent.
So back to the issue of yesterday's question. I propose we capture Haiti. We'll call it New Jamaica. Even though my technical advisors are not in agreement with my brilliant plan, a bigger island would allow us to do "big island stuff" and work on the whole "brand Jamaica" thing. Cuba is out of the question - too many issues, too many issues. All in favour say yay.
permanent link. Find similar posts in Blog Jamaica.