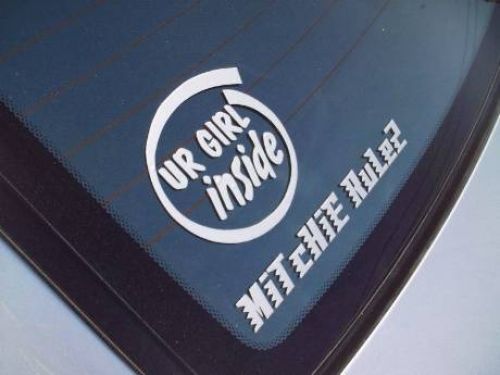 Rather interesting sticker that resides on the Back windshield of my car. Got me in trouble many a times. Getting pulled over by men looking like criminals asking which girl I have in the car now, or girls giving me dirty eyes when I look at them.
Its really sad at times but hey such is life as a black man.
permanent link. Find similar posts in The random photo journal.