I often buy a newspaper when I am in a foriegn country but since they speak Spanish in Cuba there was no point to buying a paper since I know very little spanish. I bring the paper to work to share with a co-worker who's always interested in the paper news.
The only reason I ended up buying this paper is because I had bought cake and pizza at a local bakery in Havana and ended up with 2 Pesos change.
Cuba has 2 currencies and some shops have prices in 1 or both. Pesos are the old Cuban currency which is 24 to 1 CUC. A CUC is the currency used tourists and government businesses. A CUC is worth $1.15 USD. So 2 Pesos is like useless and I had to get rid of them quickly. For fear of getting stuck with money that I could never spend or exchange.
Most times you can tell something is in Pesos if the Cost is very high like say for instance $50. In other cases if all the prices are low then the menu is in CUC. A bottle of water is $1 CUC and a flask of white run is $2 CUC. A fancy dinner is $12 CUC. A small pizza with pepperoni is 30 pesos.
The cheapest thing on the menu was 5 Pesos which means I was stuck because of my careless spending in a country of two currencies.
As luck would have it I saw an old man selling newspapers by the hotel for 1 Pesos so I bought 2. And for a even bigger twist the co-worker is studying spanish! A 2 birds with 1 stone scenario!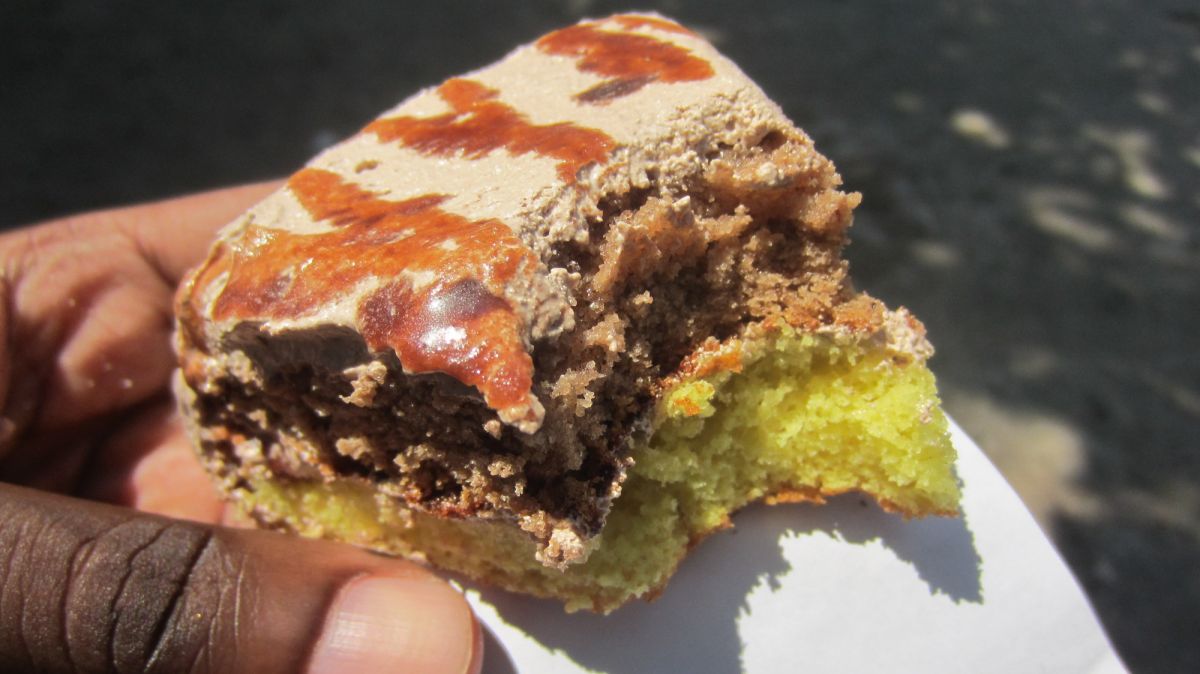 Some kinda cake pastry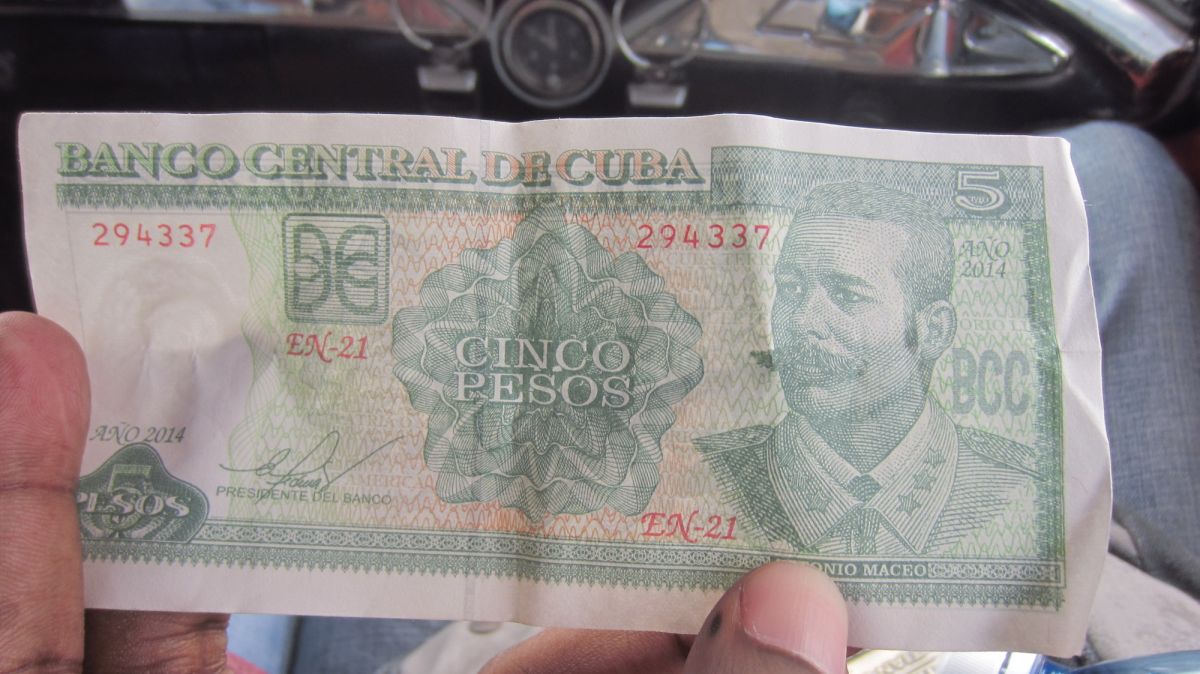 5 Pesos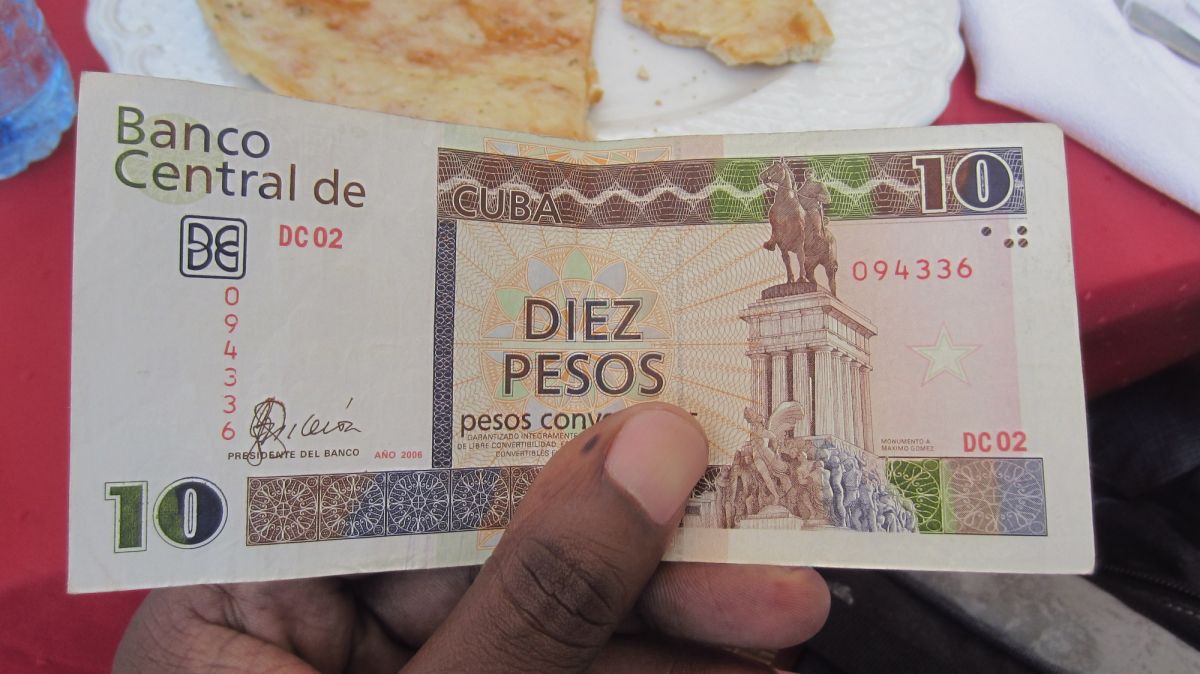 10 CUC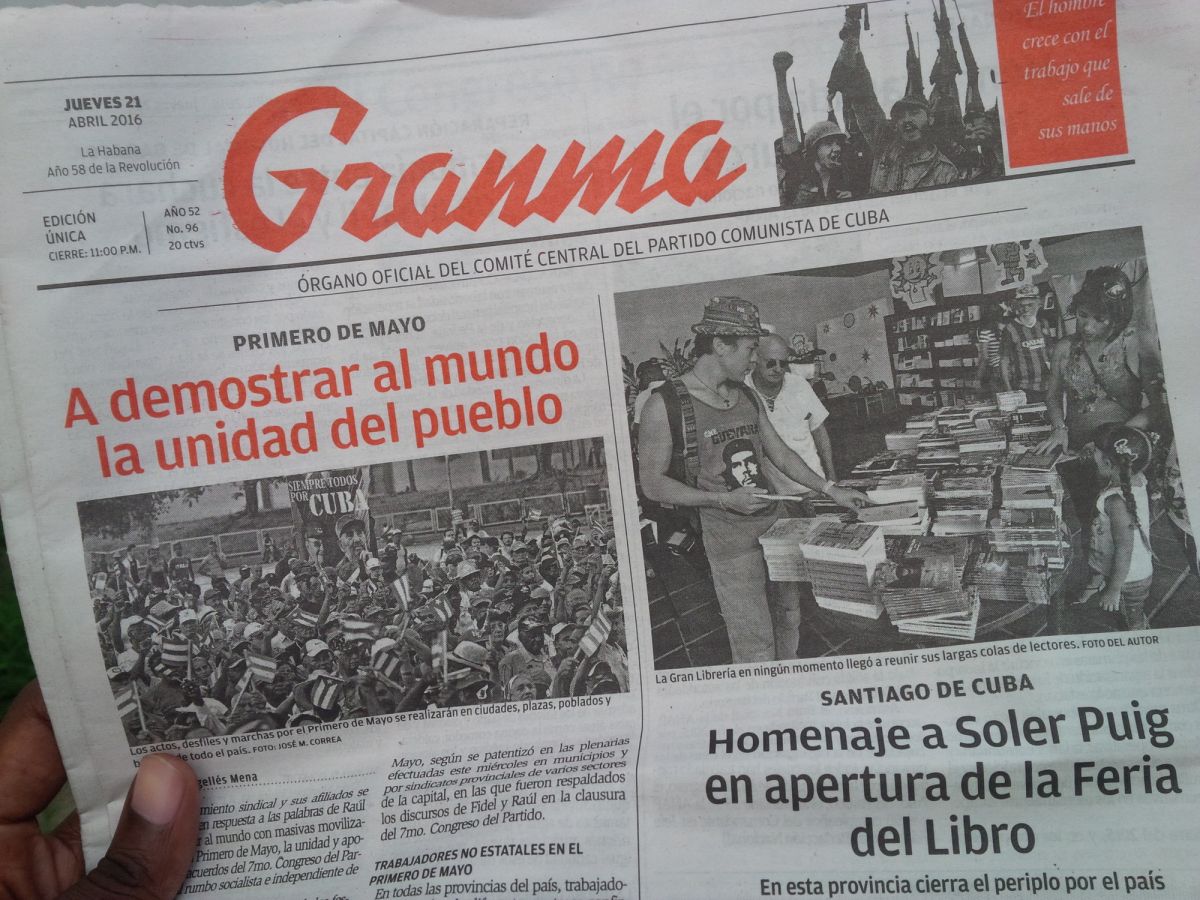 One of the many newspapers
permanent link. Find similar posts in Traveling without moving.