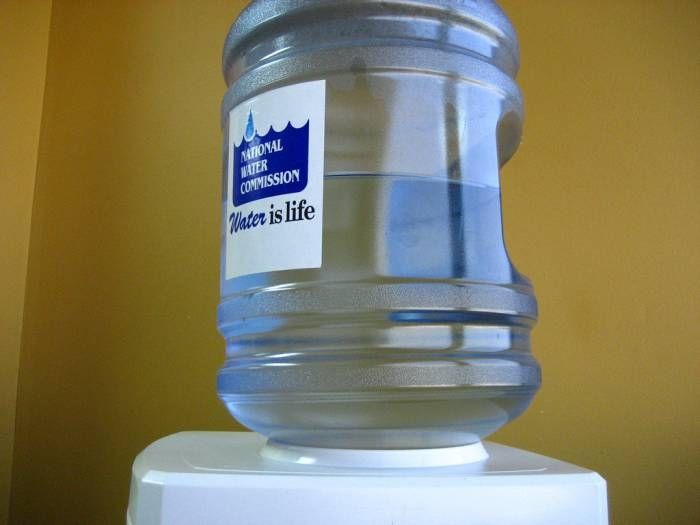 Well what do we have here now? Seems like the lack of hurricances last year had some how affected the water in Kingston, now water is being delievered on a schedule. Its only a matter of time before people start rioting. If people aren't complaining about one thing, or another, then they are complaining about EVERYTHING.
THE seasonal drought, which typically lasts from late November to March/April, is at its height and as usual the southern half of the island is worst affected. The effects are being more acutely felt because the traditional wet months of May/June and September/October last year produced far less rain than is usually the case. Hence the alarmingly low storage levels at supply points such as the Mona reservoir and Hermitage dam -- forcing severe water restrictions in the heavily populated areas of Kingston, St Andrew and St Catherine. -RAINWATER HARVESTING A MUST
See hurricanes do serve a good purpose after all (besides destruction and reduction in crime). I am sure people in rural areas are laughing and pointing fingers at the SUV washing Kingstonians. Although they are rationing the water now, we are not about to "run out of water", at least not just yet (maybe next month or 2) but we may run out of "easy water" and start having to look at other, not so easy sources.
They is no real way to prepare for a drought, it just happens and you run out of water.
It rained in Portmore over the weekend - well not really rained but drizzled consistently. Jamaica would need a good, consistent, 2 day heavy rain to get everything back to normal. I suggest we all start our rain dances, paying our tides and stop washing cars before it gets any worst.
Update - Feb 12 2010
THE NATIONAL WATER COMMISSION HEREBY GIVES NOTICE that with effect from 8th day of February 2010 or five days after the publication of this notice, whichever is the later, the NATIONAL WATER COMMISSION ABSOLUTELY PROHIBITS in all areas of the island of Jamaica served by drought-affected water supply systems, the use of water supplied by or obtained through, the pipes of the Commission for .....
..... c) washing of vehicles using a hose or watering or washing roadways, pavements, paths, garages or out rooms;.....
.....ANY PERSON WHO CONTRAVENES THIS NOTICE IS GUILTY OF AN OFFENCE AND LIABLE ON SUMMARY CONVICTION BEFORE A RESIDENT MAGISTRATE TO A FINE, AND IN DEFAULT OF PAYMENT, TO IMPRISONMENT FOR A TERM NOT EXCEEDING THIRTY DAYS. - PROHIBITION NOTICE - Under The National Water Commission Act
They should have added that vehicles will be impounded and hoses confiscated.
permanent link. Find similar posts in Blog Jamaica.