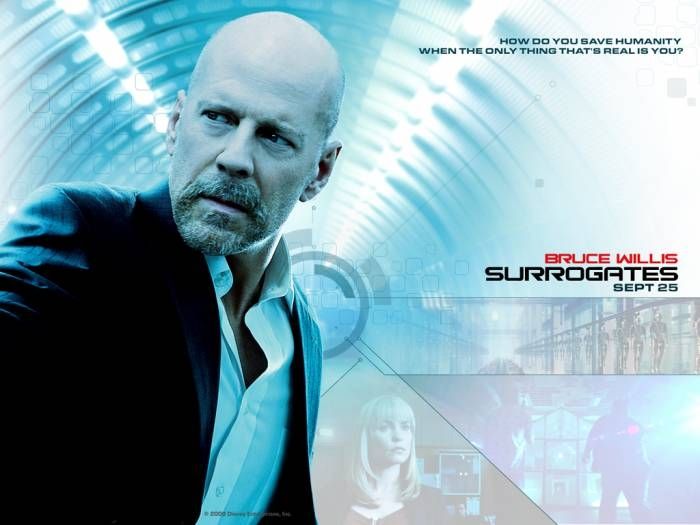 Starring Bruce Willis as a detective trying to solve a murder in a world filled with people who use remote controlled robots to live thier daily lives. Its kinda like I-robot meets The Matrix however nothing much is really explained and things just happen. Even the ending twist feels unnecessary and unfulfilling.
Its always good to have a new robot-future scfi movie but somehow this one seems to find a way to turn what seems to be an exciting action thriller into a boring public service message about humanity and that social networks are ruining our lives.
By the end of the movie you won't care about any of the characters and you will find yourself asking; "So whats the point of all this?". Its a love or hate it Lifetime movie. Only see it if you are a Fan of robots that do nothing. 3 out of 10. Pointless movie.
permanent link. Find similar posts in Movies.