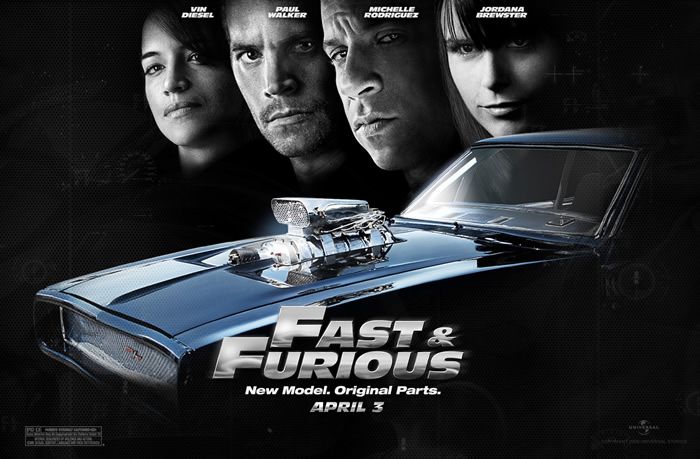 The only way to describe this movie is in one word "car porn". If you cut out the parts of the movie which are impossible, the talking and the parts that are in slow motion, the movie would be ten(10) minutes long. Really. Even the catch phrase of the movie "new model, original parts" defies all logic and makes my head hurt. But this is not a bad thing because slow motion, crazy car tricks and Vin Diesel, is good reason enough to see this movie.
At some points in it there will be people running but this doesn't happen very often because this movie is all about burning that petrol and there isn't a gas station or police car anywhere to be seen. This movie may not appeal to the kitties among us and by the half way point will start to look sleepy eyed. This movie is about going fast, revenge and the constant battle between muscle and import.
Basically if you liked the first movie, this one is pretty much on par with the original ( if not slightly better ). Only downside is that the music is almost totally Spanish reggaeton/hip-hop/rap which can't really compete with Ludacris did for Too Fast Too Furious. My Rating, 9 out 10. Can't wait for Fast and the Furious 5.
permanent link. Find similar posts in Movies.