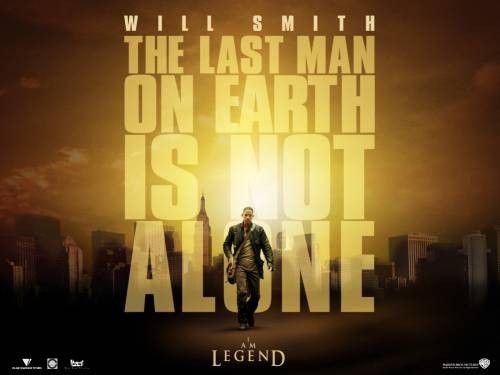 I don't know what to say about this movie. It had lots of promise based on the trailers. There is probably some hidden meaning in there somewhere. Basically this movie is an abomination. There should be a law passed to not put Bob Marley's music in shitty movie. This one of the most pointless zombie movies I have ever seen - absolutely nothing happens.
You would think that a person living alone in New York city that you would not get themselves into trouble but unfortunately Will Smith in this movie is a hazard to himself and spends most of his time talking to mannequins and his daughter's dog.
I can't believe that Alice Braga is younger than I am. She should be at least a cute older woman 40.
Worst movie I've watched in a long time. 2 out of 10 stars. awful, awful, awfully boring and anti-climatic.
permanent link. Find similar posts in Movies.