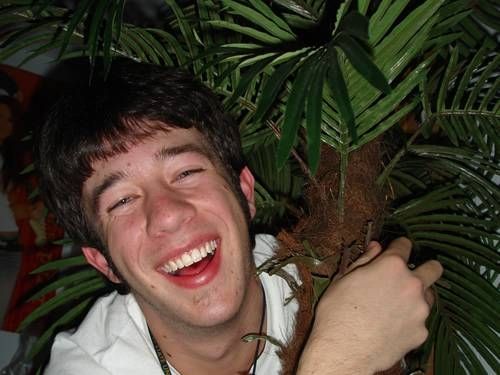 our friend tyrel, a.k.a. t-unit, t-rel, t-rex, ti-83+, twade, and anything else that begins with a 't' became tree-unit a night after consuming alcohol.
picture taken 2005-03-10, on our usual declared night of partying: thursday night. the parties are in 201 dunbar at kent state university. awesome times.
note: tree-unit enjoys bud light and long walks on the beach. as gay as he may look in the picture, he's not.
permanent link. Find similar posts in The people project.