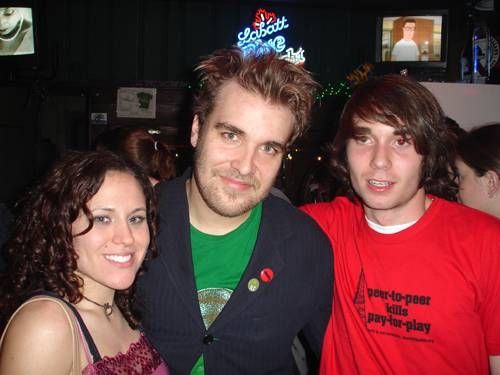 i went to a red wanting blue concert and was lucky enough to meet a beautiful girl named anne, left, and scott, the lead singer of red wanting blue, middle.
thats me to the right with my hair.
awesome ass show, one hell of a kick ass band.
permanent link. Find similar posts in The people project.