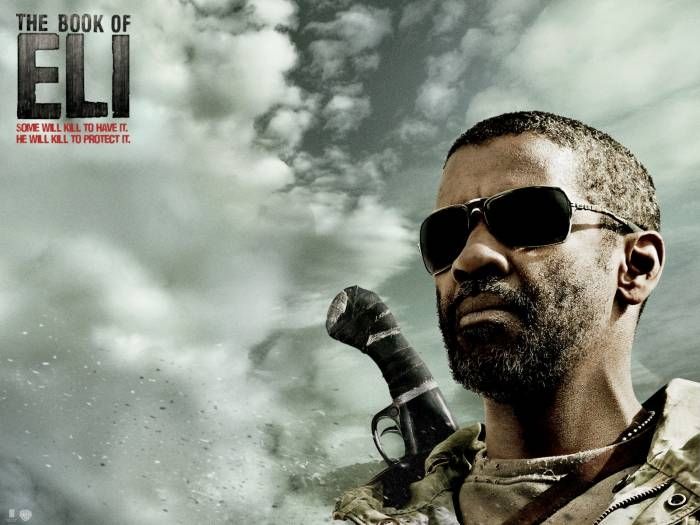 I'm usually apprehensive towards watching Denzel Washington's movies he plays the same role over and over again. I bet you could cut 10 of his movies together into one movie and you would not beable to tell the difference. But I watched this one anyway because it was either this or Legion. You are probably wondering why he is doing a movie in which he kills people with a machete but by 20 minutes into the movie you will see why. Better titled: The revenge of the Librarian.
The movie starts out with the usual guy in the desert. He soon finds a place to hold up for the night, fresh pussy on the fire, and pulls out his ipod and start jamming to some Marvin Gaye. I can never understand how the barren wastelands he finds the time to charge his ipod and keep his designer sun glasses clean.
Maybe its a bias I have to wards these kinda movies but I can never understand how people can't find water to drink but they never run out of bullets for their guns. Their always seem to be a infinite supply of bullets and cigars. I can never understand.
Little things aside, Denzel is traveling west and kicks some ass along the way, a couple heart pounding actions scenes and quotes from the "Book". The movie is good all the way up until the end where the "twist" happens and left me with a "wtf" look on my face. Not a bad movie, kinda illogical but well written, 7 out of 10. Watch it when it comes out on cable.
permanent link. Find similar posts in Movies.