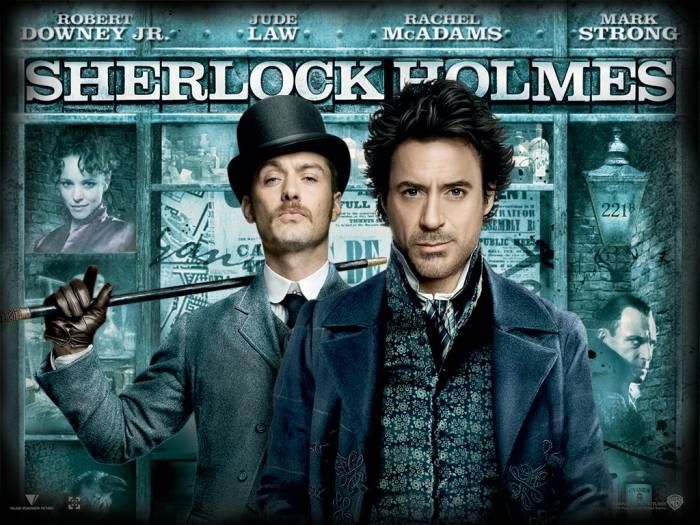 The movie is about a young Sherlock Holmes, a fictional character of the late nineteenth and early twentieth centuries. In my mind the Sherlock Holmes as a character is usually a old man walking around with a pipe. This movie reminds me the movie National Treasure with Nickolas cage. Things are ALWAYS happening, mysteries are being solved at a rate which seems TOTALLY UNREAL. Most of the time I can barely understand the constant of mumbling of lead actor. A typical pointless American mystery/suspense movie. Blah, blah, blah.
Sherlock Holmes the movie is a typical pointless suspense movie, with the typical villain who is omni-present and ends up fighting on a tower or something similar, only to then "accidentally" die at the end. Blah, blah, blah.
I give it 5 out of 10. Average. Watch when it comes out on cable. Lots of talking and slow motion effects. A movie that was written backwards. It has a dog. Rachel McAdams.
permanent link. Find similar posts in Movies.