Content
written by owen, published 2010-Sep-27, comment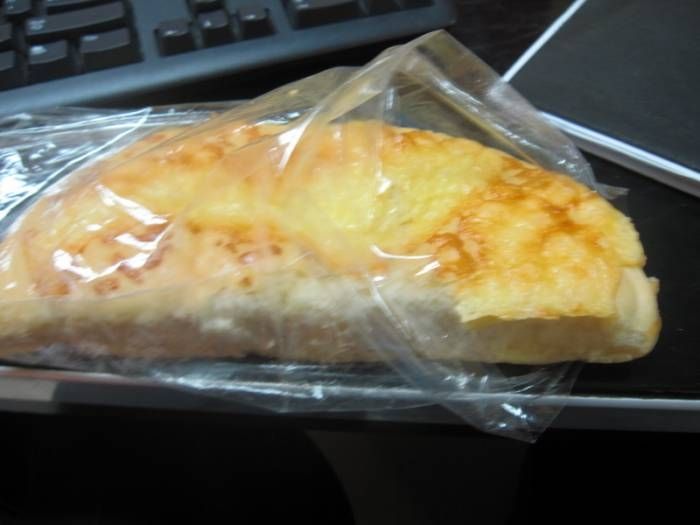 So much cheese. hmmmm
written by owen, published 2010-Sep-27, comment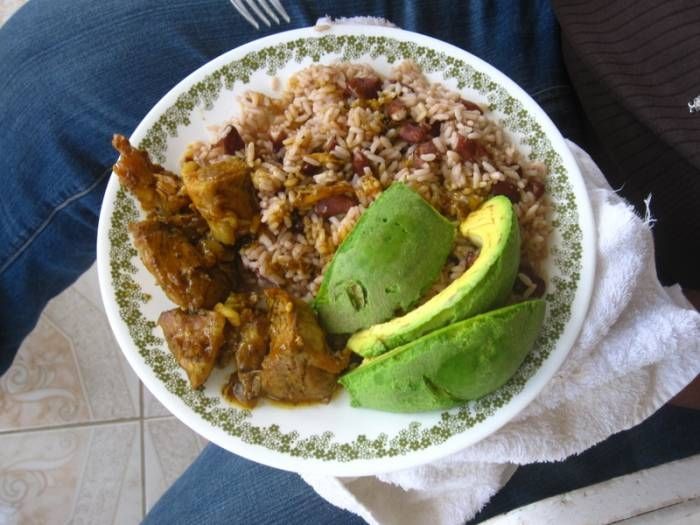 Guess the meat kind.
Tami commented: Looks like curried chicken or pork ... read 1 more
written by owen, published 2010-Sep-24, comment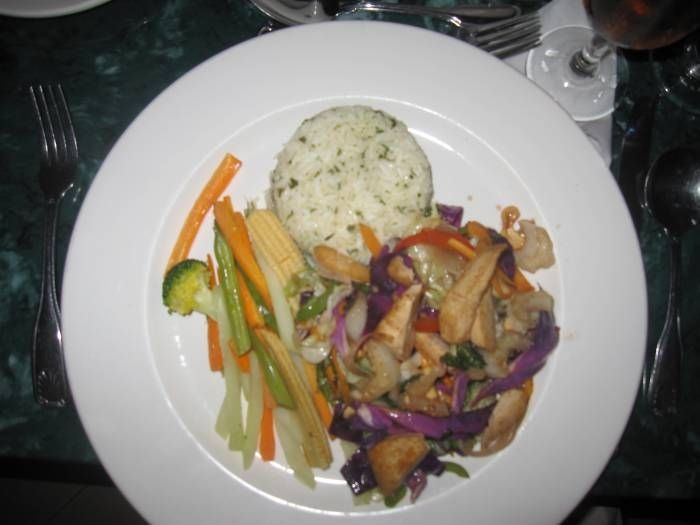 Pan fried tofu sautéed with pak choy, cabbage and bell peppers finished with fresh spices. Served with steamed vegetables & a choice of daily starches
Gods Child commented: oooh what's in the glass? ... read 4 more
written by Gods Child, published 2010-Sep-15, comment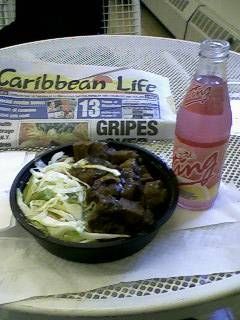 sorry. it's a cell phone pic. I understand if you reject but I had no idea I was going to treat myself to such a delightful lunch.
The rice is under there somewhere. I told the lady to go easy with the carbs.
owen commented: Only reason I accepted this awfully small picture is because you are drinking pink Ting. When did they gay that up? [annoyed] I've never seen that in JA. ... read 4 more
written by Breakspeare, published 2010-Sep-10, comment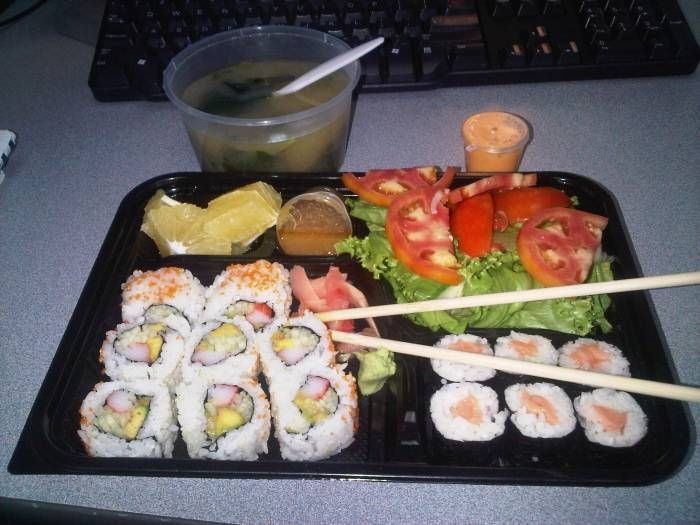 Miso soup, fruits, mini salad, 8 California rolls, 6 Salmon rolls....delicious and filling. Didn't care though for that Miso soup (tofu and sea weed).
*Sorry Owen, this pic was not from a digital cam but it is from a somewhat expensive cell phone :-)
Breakspeare commented: Oh Owen, open your mind and your stomach! It's really good! take a chance, it didn't kill me! ... read 10 more