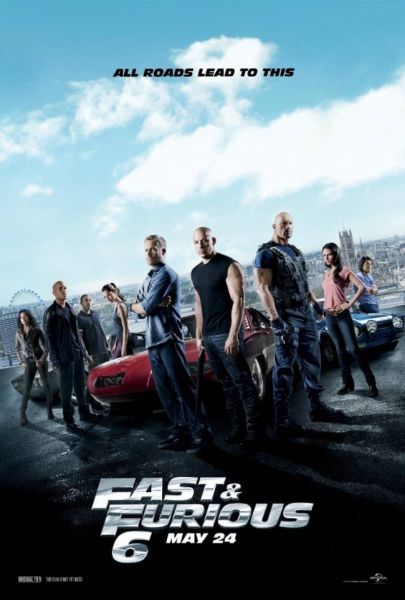 The movie starts out like a tv-series on TNT. I've watched all the previous 5 movie in order as they came out and this has got be the dumbest out of all of them. This has some of the most dumb physics breaking stunts to the point where your mind cannot even comprehend why people would climb onto the roof of a car and jump onto another car 500 times in the same movie - shit is ridiculous.
People chasing Formula1 cars with SUVs and keeping up is not only impossible but makes a fan of the previous movies go waaaa???!!!?
I give it a 6 out of 10. Lots of dumb stunts. 50 mile long runway. Use the bullet to find the shooter, crap twist. Meh. Doesn't really matter how you watch it.
Extended Review
The director used all the same old tricks from the previous movies; skinny white chicks in bikinis, super clean cars that are never used, random aerial shots, empty garages, people flipping cars on a regular basis. There was no sense of danger in this movie. All the stars do things that only superheroes would even attempt without a weeks worth of planning and preparation. The people in this movie know that they can't die so they have no second thoughts about doing crazy shit.
permanent link. Find similar posts in Movies.