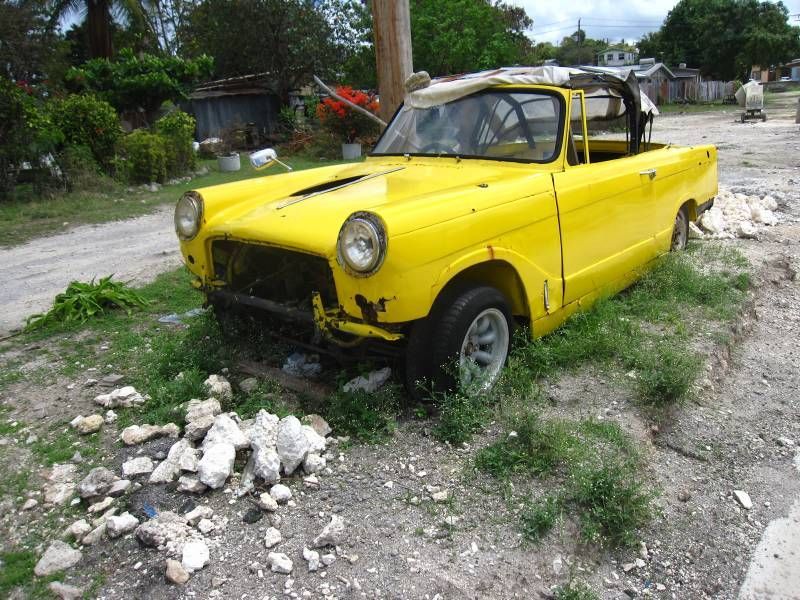 Its a old abandoned car I saw in Barbados. I cannot determine the exactly what type of car it is. Must have been a real panty dropper back in its day.
Found it by pure luck a co-worker point me to a car which lead me to find out that its a 1963-67 Triumph Herald.
permanent link. Find similar posts in The wheels project.