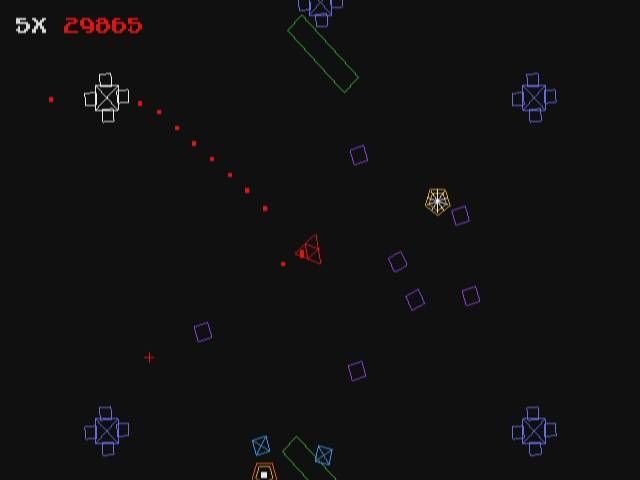 Firstly you will have to figure out how to install the Homebrew Channel. Note that the older your wii the easier it is to install. Anyway after that you will need a SD card to copy the game onto so that you can play them on your Wii. To download the game click download on the top right of the games web page.
Now here are my top 10 favourite games from wiibrew.org
WiiSPACE
A top down Shoot-'em-up in space along the lines of Asteriods. Using the nunchuck to steer and the pointer to shoot. Very polished game with enough challenge to keep you comming back. Multiple types of enemies and boss battles. Simple graphics and 4 players at the same time give it a arcade feel. Classic and Gamecude controller support make it a must have. 9 out of 10.
Link: wiibrew.org/wiki/WiiSPACE
MahJongg Wii
MahJongg Wii is a Mahjongg solitaire tiles game written specifically for the Wii. One of the most polished games on the Homebrew Channel, great menus and background music. Single or 2 player. Easy game to learn. 10 out of 10.
Link: wiibrew.org/wiki/Mahjongg_Wii
C-Dogs
C-Dogs is an arcade shoot-em-up which lets players work alone and cooperatively during missions or fight against each other in the "dogfight" deathmatch mode. Many missions, various was to customise the charactor and multiple types of guns. Reminds me of true Lies on the SNES. 9 out of 10.
Link: wiibrew.org/wiki/C-DogsSDL
Flying Saucers
A simple 2D space shooting game. in which you shoot flying things on the screen with 1 to 4 players. Good game 7 out of 10.
Link: wiibrew.org/wiki/FlyingSaucers
Homebrew Browser
The Homebrew Browser allows you to download the latest homebrew applications and games all through your Wii. You don't need to take your SD card out. You don't even need a computer! You can also delete homebrew you no longer want. 10 out of 10
Link: wiibrew.org/wiki/Homebrew_Browser
I will add more games as I come across them. To see the full list of availiable game view the List of Hombrew games.
permanent link. Find similar posts in Video Games.