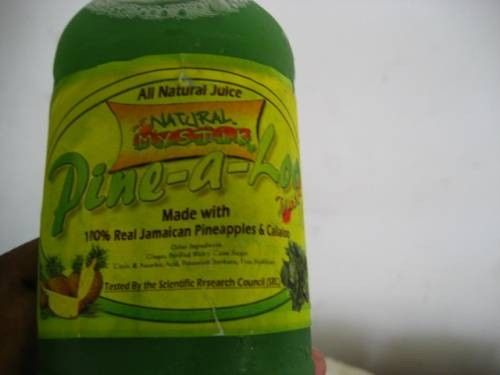 The nephew bought this one - not sure why. Made with 100% real jamaican pineapples and callaloo. Other ingredients: ginger, purified water, cane sugar, sitrus and ascorbic acid, potassium cor-something, something. Tested by the scientific research council (SRC).
On the side it says;
Mystic Powers
Stand for something...
or fall for nothing
no one can make you feel inferior
without your permission
Then it goes on to explan what Jamaican callaloos and Pineapples are but I am sure you already know (and I caan badda type it)
Made by Mystic Juices, Island Healthcare (876)359-8256
permanent link. Find similar posts in Pimp Juice.