Content
Naps With Wolves's profile
#300, updated 2011-May-03, viewed 2471 times, view others.
Basically
On a good day Naps With Wolves is in a life of complicated love, female child, Decryption Analyst,, 45 years young, hangs around a place called "united states".
Poppin' progressive pollen pills. Um, Alliteration?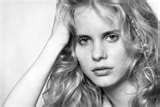 Interests
Film, eco-minutiae, fun, Elemental Photography.
Friend in Crisis won't answer phone, only FB Posts. Go figure.
No. Was a surveillance expert.
No items found.