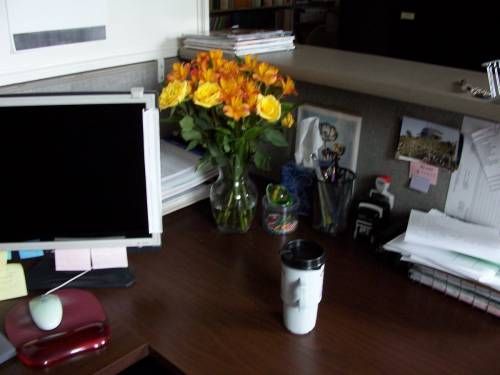 I already have this up on my blog but I just thought I'd share. Please notice I have a lovely glare-reducing screen over my monitor. US$45. Totally worth it.
Also, in the foreground, a travel mug full of coffee. Can't manage without it--just plain addicted at this point.
permanent link. Find similar posts in Office Space.