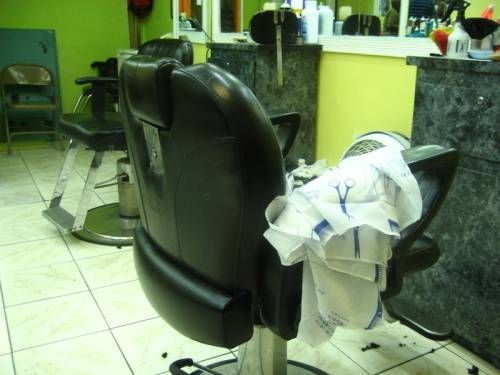 I think my hair is either growing faster that normal or something because if I trim on sunday by friday I'll be all bushy again. Its 400 JMD for a trim and shave. And 200 JMD for just the shave alone. So if I do a T&S then a S on the weekend by the second week I'll have to do a T&S again. So in theory I could find myself at the barber every weekend.
Sometimes I shave myself but its never as good as when done at the barber (they must have some kinda specially, modified, expert only equipment) and serves only to delay the inevitable. I could grow my hair out like I did when I am a buffalo soldier fighting for survival but it doesn't work quite as well in this environment, plus all that hair is just hard to maintain. I know women have rediculous grooming bills but its not like they are paying for it out of their own pockets.
permanent link. Find similar posts in The random photo journal.