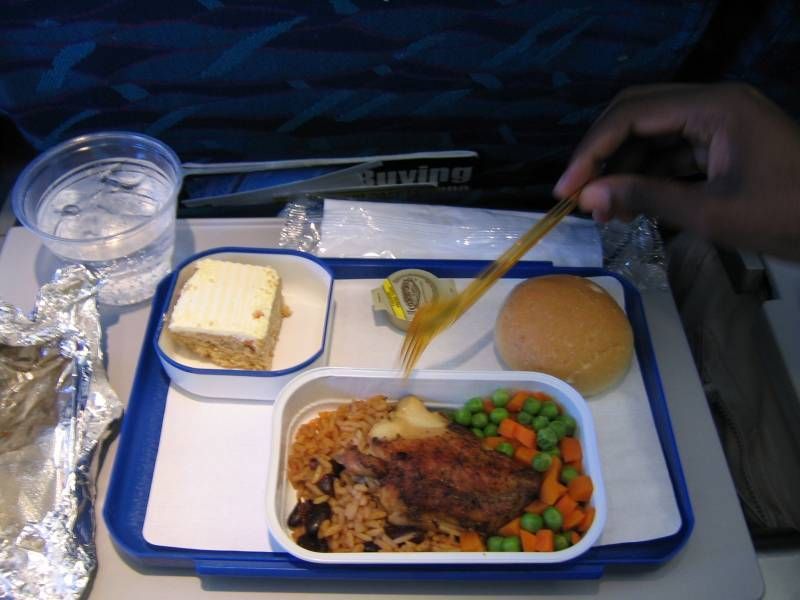 This photo was taken in 2004. I think I had buttered bulla cake, rice and peas and chicken with bread and butter that came in the little brown packet. When for 7up instead of orange juice.
Compare that to what we get now on CaribAir
permanent link. Find similar posts in Food and Eats.