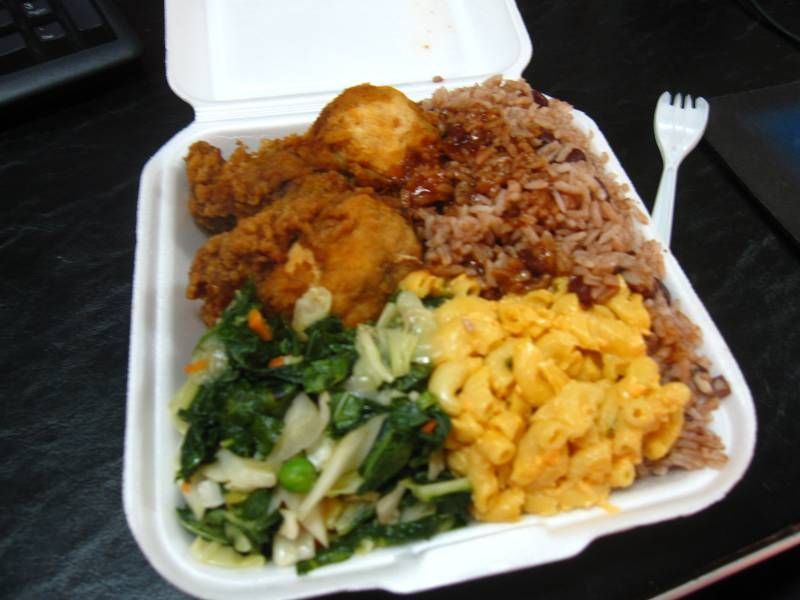 I bought this the day after I got back to work. I was in New Kingston and asked a security gaurd where I could get some food on the cheap. Security guards always know whats on the up and up. He directed me down the street and around the corner. These people in the back of a rape-van were selling food and fried chicken for $370 JMD dollars, so I said why not? Everyday is a good day to die. And the 3 people in front of me in the line did not seem too purturbed. I am Tayvon Martin.
To my surprise it was delicious! I know they might have sensed that I was new to the area and may have padded it a bit to gain my favour but I could careless.
Chicken, Mac and Cheesse, Seamed veg and Rice and peas.
permanent link. Find similar posts in Food and Eats.