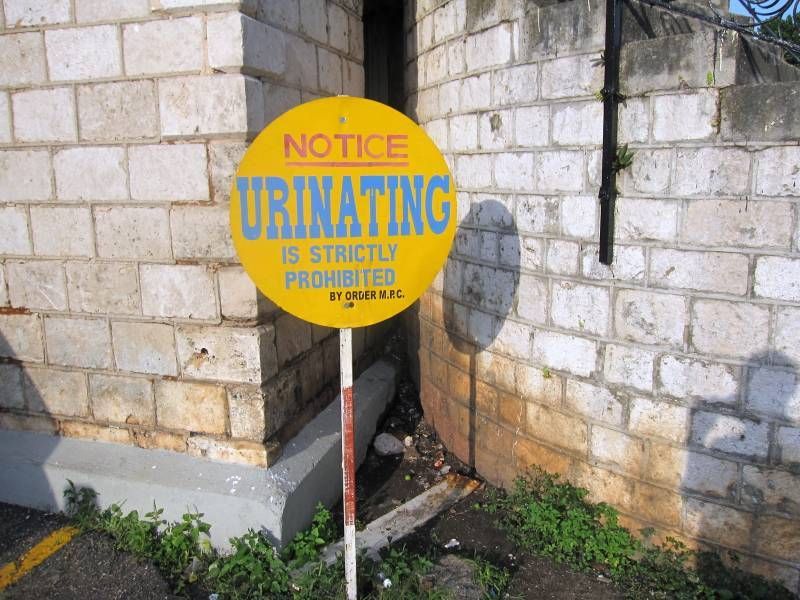 This is one of the problems we have in Jamaica. You can't have any kind or corner anywhere in a major city of someone will go there and urinate. I don't know why it is so hard for city planner to make public bathrooms that are maintainable but its probably just one of those things we can't escape like physics or something.
Anyway this was taken at the Mandeville court house stairs.
permanent link. Find similar posts in And the Sign Says...