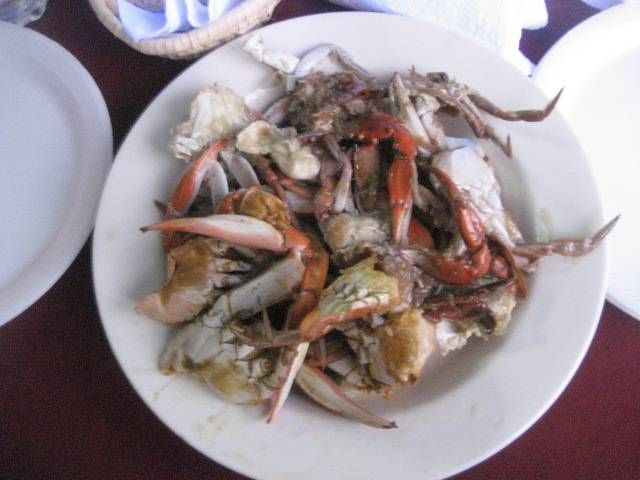 I recently attended the weekly "Crabbit" event at Carlos Cafe on Belmont Road, New Kingston. The charge is about $850+GCT and you eat all the crabs with Garlic Bread that you can.
There was a variety of specially prepared cook crabs to choose from such as Garlic Crabs, Peppered Crabs, Oyster and Ginger Crab and Curry Crab.
permanent link. Find similar posts in Food and Eats.