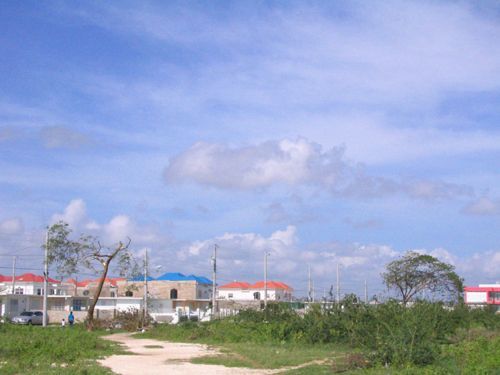 A bit late but everything is buzzing again. The government was quick to restart everything after being armed with "Emergency Powers". On Monday September 13 2004 all banks where open and the clean up started slowly but surely. Billboards, signs, electricty poles and tall trees where easy victims to the furious winds of the hurricane which lasted all through the night. Low lying areas were flooded and houses with zinc roofs lost their roofs. Looting in a few areas, people got marooned and or killed by falling trees. Electricity, telephones and water went soon after the hurricane hit, some people are still waiting for them to return. Most of the utility poles were broken or damaged.
All being said it was a very rainy weekend, could have been worst (and for some people it probably was), it seems that we no longer have internet service either (something about severed cables). Probably no local sites will get to update again - ever.
Update
Internet and electricity is back. The agricultural industry suffered alot of damage, in an interview the Minister of Agricultural mentioned the word "famine" but then quickly changed it to "food shortage".
permanent link. Find similar posts in The random photo journal.