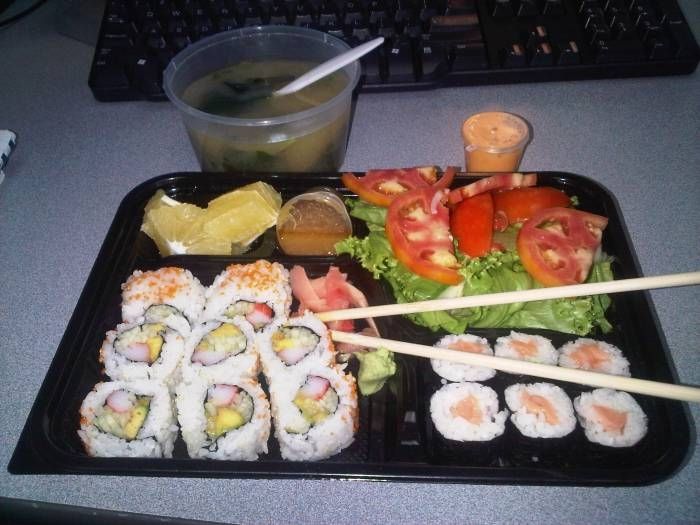 Miso soup, fruits, mini salad, 8 California rolls, 6 Salmon rolls....delicious and filling. Didn't care though for that Miso soup (tofu and sea weed).
*Sorry Owen, this pic was not from a digital cam but it is from a somewhat expensive cell phone :-)
permanent link. Find similar posts in Food and Eats.