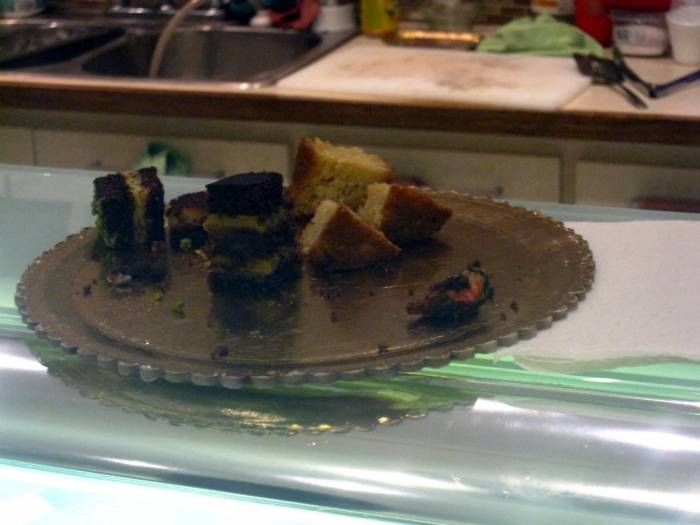 I looked up on the counter and guess what I saw? Cake samples of some kinda marble cake. No one was watching over it, no snipers on the tower ensuring that it is safe from poachers. You would be lucky to leave sample like this unattended in Jamaica. I took a piece and I moved on - the way it should be done.
I am amassing quite a few food and eats entries. I never thought I would have this much when I started. Currently 105 pictures making it the second biggest photo project right behind the random photo journal which has 138. Could I be classified as a food blog?
permanent link. Find similar posts in Food and Eats.