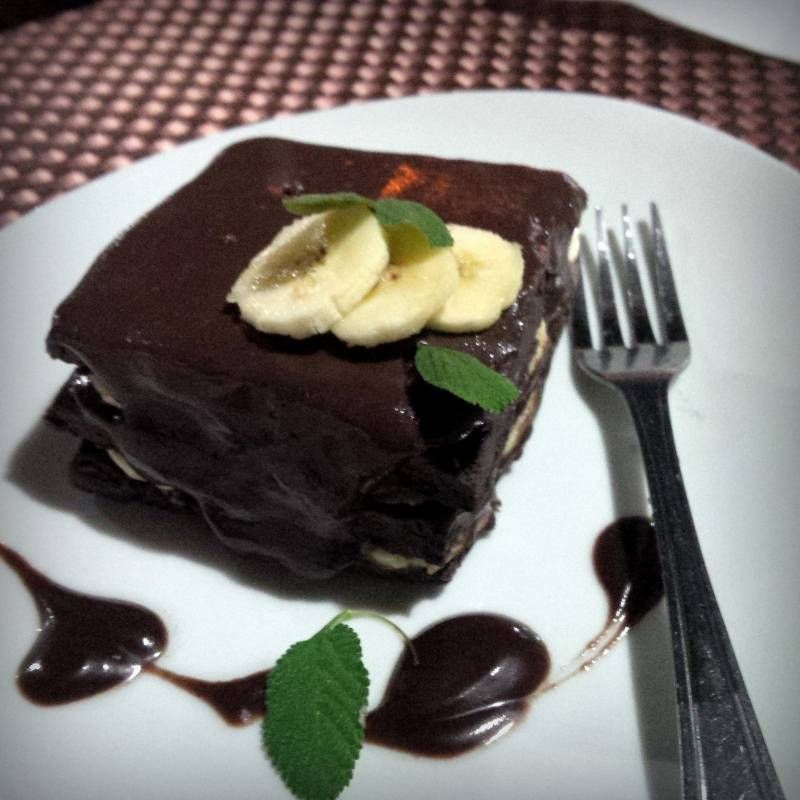 Only thing I didn't like was that it was cold. I like my chocolate hot or at least room temperature. It in comprised of 3 layers of chocolate sandwiching slices of ripe banana. Its vegan so the chocolate is pure and not sweet.
Kushite Vegetable Cuisine in Kingston. You can look them up on fb.
permanent link. Find similar posts in Food and Eats.