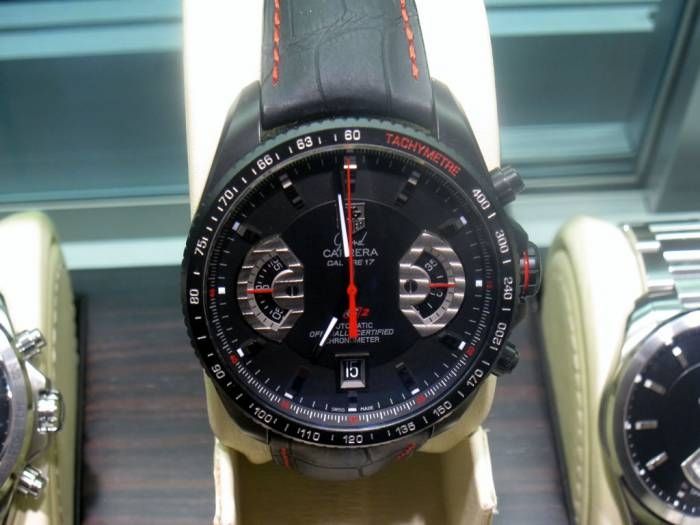 First time I saw this watch in the Air Port in Barbados, I instantly loved it. I actually tried it on, its self winds while you wear it and its all mechanical! Too bad it costs a fortune at $6800 USD. :( Looks nice though. When I reach the point in life where I can buy watches I will definately be getting this. I told the store lady to save one in stock for me, lol. Grand Carrera Calibre 17 RS2 Automatic Chronograph: a must for connoisseurs of chronographs and motor racing. Inspired by GT race car engine design, the TAG Heuer Rotating System replaces traditional hands with dashboard style discs: the readability is optimum while maintaining effortless elegance.
On the Grand CARRERA Calibre 17 RS2 the rotating system shows a permanent seconds hand at 3 o'clock and chrono minutes at 9 o'clock. The date display is at 6 o'clock. This model is in grade 2 titanium coated with titanium carbide. There is a sapphire crystal fitted into the caseback which reveals the movement.
permanent link. Find similar posts in The random photo journal.