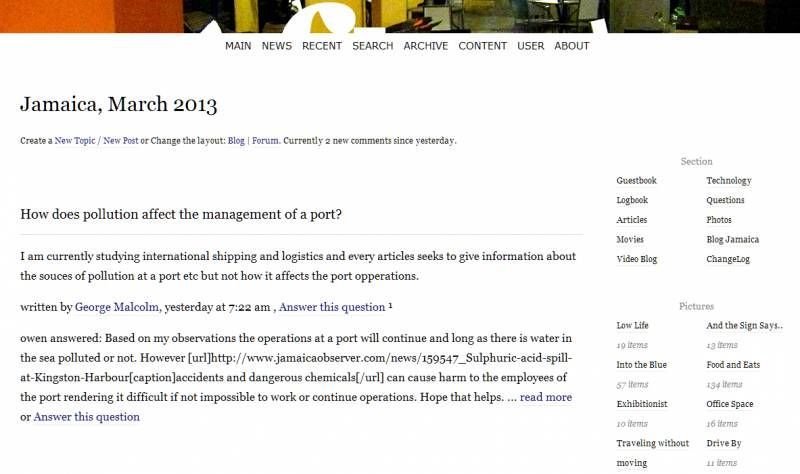 I have been procrastinating so far this year and bleeding money while being annoyed. However all is good now and hopefully will stay that way for the next couple of months. The Arrow of time. Anyway what have I been working on?
Firstly I totally redesigned the News Page. It now efficient collect news and stories from 40 different Jamaican, Caribbean blogs And BBC latin America. And some links can be added by hand by using the Post Link option at the top of the page. The news page can be consider as a large collect of links that I find interesting covering a wide range of topics including Crime And Politics, Photography, Opinion, Music And Dancehall, Art And Culture. You can let me know if there are any other interesting blogs that I should follow but note that I donot care for spammy blogs or people who just re-blog stuff they heard somewhere else.
Secondly I redesigned the blog, this time going for a plain white look and large easy to read text. The redesign is a work in progress, I am still tinkering with it.
permanent link. Find similar posts in ChangeLog.